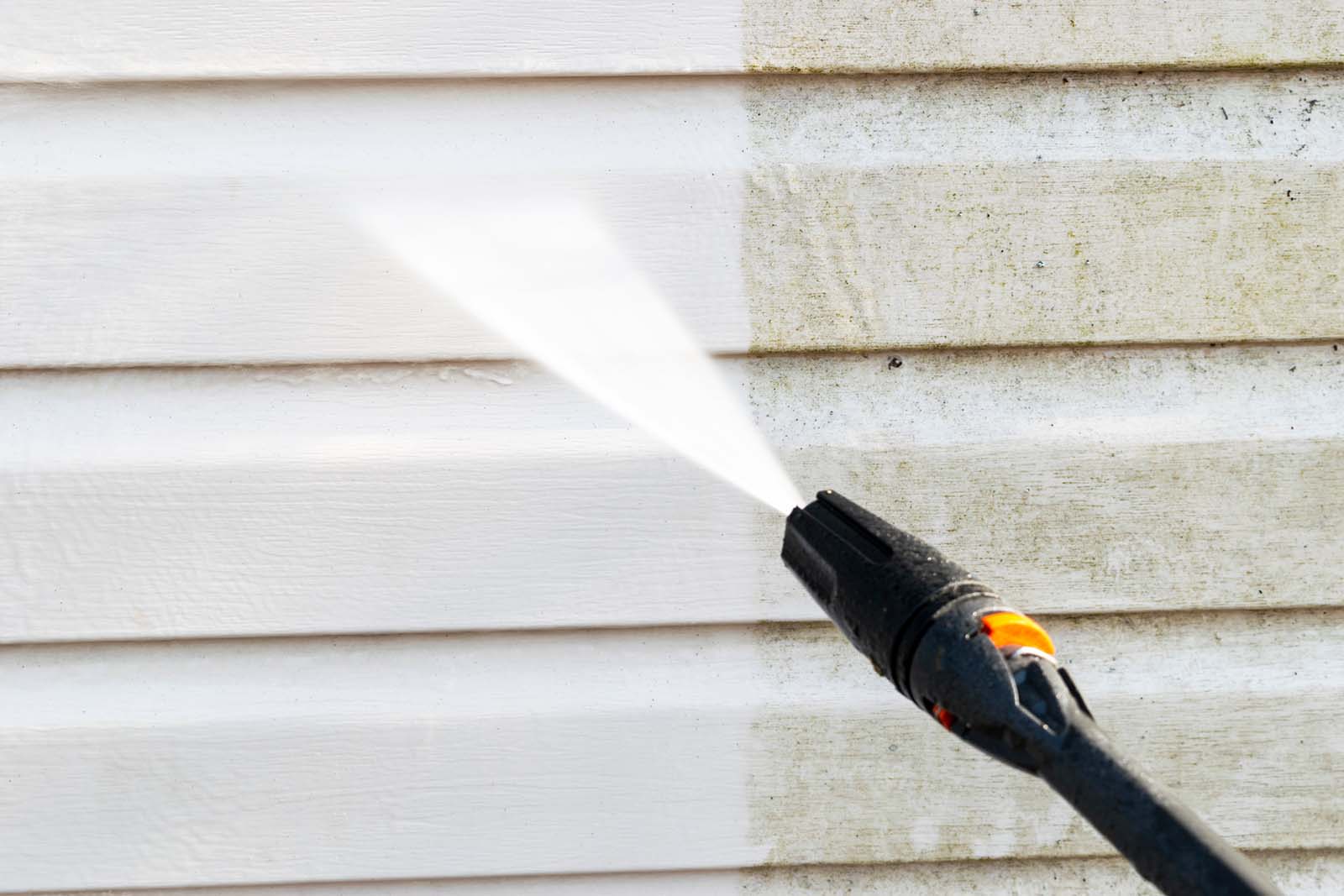 Services Provided
We provide professional mobile power washing and soft washing for exterior house cleaning.
Our power and soft wash capabilities allow us to safely and efficiently clean the outside of your home, including:
Many types of siding:

Vinyl Siding
Brick & Stone
Wood Siding
Wood Shingle

Windows
Exterior Shutters, Window Frames, and Door Frames
Carports
Common Questions & Answers
What does it mean to "soft wash" a house?
Soft washing allows us to clean parts of your home that are too delicate or simply unsuitable for pressure washing. We use safe disinfectants in our soft washing mixture to remove mildew, algae, and grime from your home.
What are the benefits of power washing / pressure washing your home?
We remove dirt, grime, mold, and mildew from your home, making it look better, and protecting you from harmful molds & mildews.
What is the difference between power washing and pressure washing?
We use power washing to clean your home, this method uses normal pressure hot water to remove dirt, grime, mold, and algae from your home's exterior.
Why do I need professional power washing services?
Professional power washing means that we handle all the work, saving you time, effort, and the trouble of doing it on your own.
Get An Estimate
Ready to get started? We offer free no-obligation estimates, just use the form below.