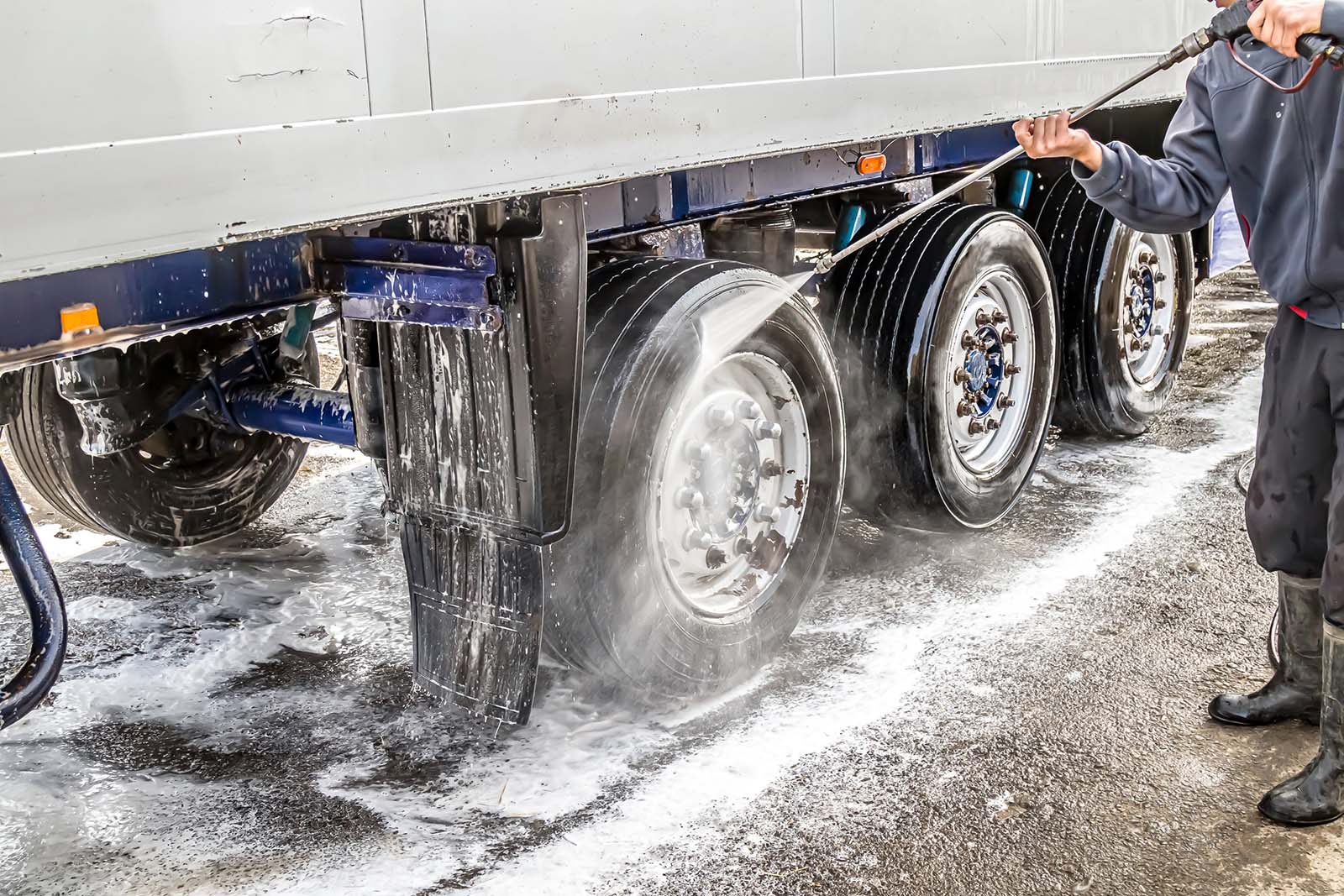 Services Provided
We provide mobile fleet truck washing to keep your trucks & equipment safe & clean.
Our services include:
Exterior Washes
Wheel Cleaning
Undercarriage Cleaning
Semi-Truck Power Washing
Large Equipment Power Washing
Common Questions & Answers
How does washing keep my equipment safe?
Washing removes oil, grime, grease, dirt, and mud from your vehicles & equipment. Helping protect them from corrosion and keeping them safe to work on and around.
What are the benefits of fleet washing?
We come to you and clean your fleet. This keeps your trucks looking their best, putting your best face forward for your company.
As well, we remove dirt, grime, grease, and oil from your truck exterior and undercarriage to protect your fleet from corrosion.
What equipment do you use for fleet washing?
We have soft wash, power wash w/ hot water & detergents, and pressure washing capabilities.
How do I get started?
Just reach out for an estimate, we can come help you one-time or figure out a recurring service schedule that fits your needs.